Welcome to Anglican Cursillo New Zealand
Haere mai ki Te Kāhui ki Aotearoa.
It was gifted to the Anglican Diocese of Wellington in 1988 by the Diocese of Brisbane, Australia.
Cursillo in New Zealand is part of a world-wide Movement of the wider Christian Church which aims to "Change the Environments" through Christians who are committed to living and spreading the Gospel.
Today, this local Discipleship Movement within the Anglican Church offers a method by which our relationship with Jesus may be developed, lived out with the support and encouragement of others, and used by God to change the world about us.
The heart of Cursillo is a 3-day live-in event that presents a specific method for deepening and living out our Christian faith. Cursillo also provides a strong follow-up and support network of both small groups and wider gatherings for mutual encouragement.
"We are blessed in order that we may be a blessing for others." (Gen 12:2)
Devotion for Spring
From Rev'd Jill Woods, National Spiritual Adviser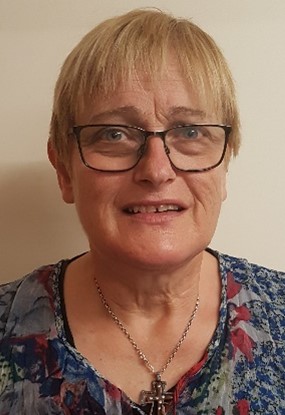 Greetings in the name of Christ.
"Father I place in to your hands my friends and family"; Father I place into your hands my community and your world – "for I know I can always trust you."
This is the season of Spring – a time of hope and beauty. May the blossoms and the perfumes remind us afresh to respect Creation and our Creator.
Today I preached about Faith. Faith for me is trusting that hope will be realised, that the love of Christ can and will transform our environments – environments of our friends, family, community and world. Faith is believing the blossoms will produce much fruit – fruit that will last!
We as disciples of Jesus are people who trust in our God. Our attitudes and actions must show that wholehearted trust because we may be the only face of Christ some may see. Our ideal in life must be to live in a close, loving relationship with our God – made possible through our relationship with Christ. Our life's mission must be to know Christ and make him known. We are new creations – and Christ is alive in each of us. We are people saved by Grace -so let us serve our God by sharing God's love with others.
Jesus, on the cross said- "This is how much I love you". He says to us today – "be bold in your testimony, be bold in your apostolic action; transform your environments in my name: Go in faith, go in hope, go in love!"
Our Stories
From Gail Spence, National Lay Director


On October 19 our Church celebrates the life and story of Tarore of Waharoa, a real-life New Zealand story about the power of forgiveness and reconciliation.
The daughter of Maori Ngakuku, Tarore studied at the mission school in Matamata where she was given a copy of St Luke's Gospel in te reo Maori. She kept it safe, wearing it around her neck inside a kete. One night, while sleeping, 12-year-old Tarore was killed by a raiding party from another tribe and her Gospel stolen. Tarore's grief-stricken father, suppressing his desire for revenge, called for trust in God's justice. RRemarkably, Tarore's murderer, Uita, heard the Gospel's message and sought forgiveness from Ngakuku which he granted.
Church history in Aotearoa New Zealand abounds with stories like these for us to know and tell in our quest for God's will to be done, on earth as in heaven. Cursillo offers a pathway to explore these stories, and make good use of the examples they offer.
History of the Cursillo Movement in New Zealand
In the Beginning… Anglican Cursillo in New Zealand – a history, written by Bishop Brian Carrell at the request of the Wellington Diocese Cursillo Secretariat to mark the 20th Birthday of Cursillo in New Zealand, September 2008.
Short History of Cursillo – a short history of the Cursillo Movement, tracing its growth and development, including its arrival and spread in the Anglican Church in New Zealand.
The History of Cursillo – a fuller history of the Cursillo Movement, from a New Zealand perspective.
Useful documents
"Rainbow" Flier – What is Cursillo?
What is Cursillo? – an extremely brief outline of the aim and method of the Cursillo Movement.
A guide to the practice of Christian Spiritual Direction – written for the information of Cursillistas in the Anglican Church, New Zealand.
Cursillo Song Book – Cursillo NZ Song Book (in pdf format for use on mobile phones). This document is copyright and may only be used for Cursillo-related purposes.
NOTE: The internal hyperlinks may not work with the default pdf viewer installed on some Android phones. We recommend you use the Adobe Acrobat Reader App.
Links to explore
www.episcopalcursilloministry.org
New Editor for Kiwi Cursillo – Kāhui ki Aotearoa
Robin Stanford of the Diocese of Waikato-Taranaki is the new Editor of Kiwi Cursillo – Kāhui ki Aotearoa. We give thanks to Janice Thorne for her amazing contribution as Editor for over 10 years and welcome Robin to the position. We look forward to his mahi and pray that many will be called to contribute to inspire others as they witness their faith. Contact: robinstanford2012@gmail.com
For more information
about New Zealand Anglican Cursillo contact natsec@cursillo.org.nz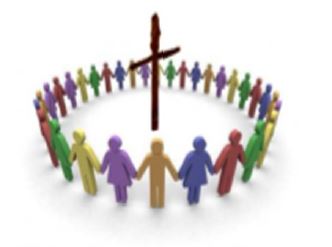 National Leadership Team
National Lay Director
Gail Spence
National Episcopal Overseer
The Rev Dr Peter Carrell
Bishop of Christchurch
National Spiritual Advisor
Rev Jill Woods
National Secretary/Treasurer
Mary Dunn
natsec@cursillo.org.nz
Kiwi Cursillo Magazine Editor
Robin Stanford
robinstanford2012@gmail.com
Kiwi Cursillo Magazine Treasurer
Vacant