Welcome to Anglican Cursillo New Zealand
Haere mai ki Te Kāhui ki Aotearoa.
It was gifted to the Anglican Diocese of Wellington in 1988 by the Diocese of Brisbane, Australia.
Cursillo in New Zealand is part of a world-wide Movement of the wider Christian Church which aims to "Change the Environments" through Christians who are committed to living and spreading the Gospel.
Today, this local Discipleship Movement within the Anglican Church offers a method by which our relationship with Jesus may be developed, lived out with the support and encouragement of others, and used by God to change the world about us.
The heart of Cursillo is a 3-day live-in event that presents a specific method for deepening and living out our Christian faith. Cursillo also provides a strong follow-up and support network of both small groups and wider gatherings for mutual encouragement.
"We are blessed in order that we may be a blessing for others." (Gen 12:2)
Devotion for July
From Rev'd Jill Woods, National Spiritual Adviser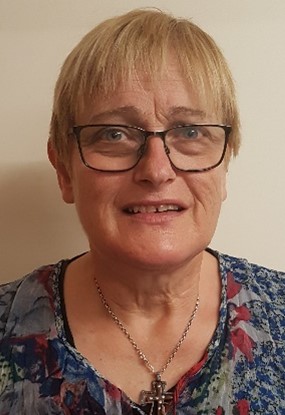 Greetings in the name of Christ.
Jesus says: "I have come that they may have life and have it to the full." John 10:10b
I recently shared this with Cursillistas at W44, Wellington.
We have recently celebrated Te Pouhere Sunday and Matariki. Te Pouhere means "the hitching post". Christ is our hitching post and keeps us grounded in all that we do. My husband has been very ill and the love and prayers from you all are much appreciated. I keep singing – A new commandment I give unto you that you love one another as I have loved you – by this will all know that you are my disciples.
Our Māori Tikanga would tell us that weaving is a symbol of fundamental life form that knits whānau and hapu together. Remember that as the weaver crisscrosses a flax strand with another she says aroha atu – the love that goes forth – and when the second strand is held in the other hand and placed over the first she says aroha mai. The love comes back – and as loves goes out and comes back – it also builds up, and new life and shape forms emerge. So the kete that is woven is used to carry food or other taonga to be shared – it is a symbol of love as God intended – existing for the common good, a vessel used to express love.
Matariki is a time for honouring those who have gone before, those we have lost in the last year, and also celebrating the value of whānau and community. Christ has called us to be whānau together – to be bound in his love and to share his blessing of abundant life with all.
Warmest Aroha to you all.
Diversity – Unity
From Gail Spence, National Lay Director



Rau rangatira mā, tēnā koutou katoa.
Te Pouhere Sunday celebrates the Constitution of our church. Its three Tikanga celebrate our diversity, our history as a bicultural nation grounded in Te Tiriti/Treaty of Waitangi, and our partnership with Pasefika. Te Pouhere inspires us to acknowledge our unique bicultural context in Aotearoa New Zealand through telling the Gospel story according to the reality of the circumstances we have here.
Cursillo excels in making love known in one-to-one relationships, nurturing spiritual growth. While Te Pouhere reminds us of our diversity, God's love binds us together:
This is my commandment, that ye love one another, as I have loved you.[John 15:12]
Ko taku ture tēnei, kia aroha koutou tētahi ki tētahi, me ahau hoki kua aroha nei ki a koutou. [Hoani 15:12]
Cursillo offers a framework to put into practice the principles of partnership and bicultural development which support our Church's ministry and mission. By continually acknowledging all contexts, by knowing all facets of our own history, we can rejoice in our unity and celebrate our diversity in all its forms.
Kia tau te rangimārie ki a tātou katoa. May peace be with us all.
Let us pray for many to respond to the call to take an active part in the discipling movement that is Cursillo. Through Cursillo, with their service, compassion and guidance, more and more people will come to know, feel and witness God's love in their everyday lives. What a way to spread the word and witness the abundance of God's love in our lives!
History of the Cursillo Movement in New Zealand
In the Beginning… Anglican Cursillo in New Zealand – a history, written by Bishop Brian Carrell at the request of the Wellington Diocese Cursillo Secretariat to mark the 20th Birthday of Cursillo in New Zealand, September 2008.
Short History of Cursillo – a short history of the Cursillo Movement, tracing its growth and development, including its arrival and spread in the Anglican Church in New Zealand.
The History of Cursillo – a fuller history of the Cursillo Movement, from a New Zealand perspective.
Useful documents
"Rainbow" Flier – What is Cursillo?
What is Cursillo? – an extremely brief outline of the aim and method of the Cursillo Movement.
A guide to the practice of Christian Spiritual Direction – written for the information of Cursillistas in the Anglican Church, New Zealand.
Cursillo Song Book – Cursillo NZ Song Book (in pdf format for use on mobile phones). This document is copyright and may only be used for Cursillo-related purposes.
NOTE: The internal hyperlinks may not work with the default pdf viewer installed on some Android phones. We recommend you use the Adobe Acrobat Reader App.
Links to explore
www.episcopalcursilloministry.org
Seeking an Editor. Is this you?
REMAINS OPEN – Application welcome
The New Zealand Cursillo Council (NZACC) seeks expressions of interest from Cursillistas for the position of Editor of Kiwi Cursillo – Kāhui ki Aotearoa. NZACC wishes to ensure that this magazine continues as the focal point for sharing the good news about Cursillo within the broadening New Zealand Cursillo family and Cursillo in other countries.
If you have administrative giftings, an ability to use a computer, and a passion for Cursillo, you are qualified for this position. As Editor, you will appoint a Registrar to work alongside you to manage aspects of Kiwi Cursillo – Kāhui ki Aotearoa. The initial appointment will be a three-year term, its extension negotiable.
E koekoe te kōkō, e ketekete te kākā, e kūkū te kererū
The parson bird chatters, the parrot gabbles, the wood pigeon coos.
Humans, like birds, have their own unique characteristics. Do you have the giftings for this position? …the accompanying sense of adventure? …the call to serve Christ in this way?
To get additional information.on the position contact Gail Spence, National Lay Director (gail.spence@xtra.co.nz) or download the job description and application form. We would love to hear from you!
For more information
about New Zealand Anglican Cursillo contact natsec@cursillo.org.nz