Cursillo Wellington
Cursillo Wellington celebrates 35 years in 2023!
Coming Soon…
Day of Deeper Understanding
Coming up very soon
See details below
March 4 – Ultreya
St Hilda's, Island Bay
Wellington Diocese had a wonderful Ultreya on March 4, attended by Cursillistas from across the diocese.
We were treated to some lovely hospitality by St Hilda's Cursillistas, ably organised by Athena Richmond and her team. We were blessed to hear a very interesting and engaging witness talk from Stephen Sandford about his experience growing up in the Exclusive Brethren community, then leaving it and adapting to life on the outside. Stephen could have spoken for longer, the interest was so evident. Michael Hartfield's priest response was inspirational and thought provoking.
Although numbers were a bit down on previous Ultreyas, those who were able to attend, gained a great deal from the talks and the usual Cursillo fellowship.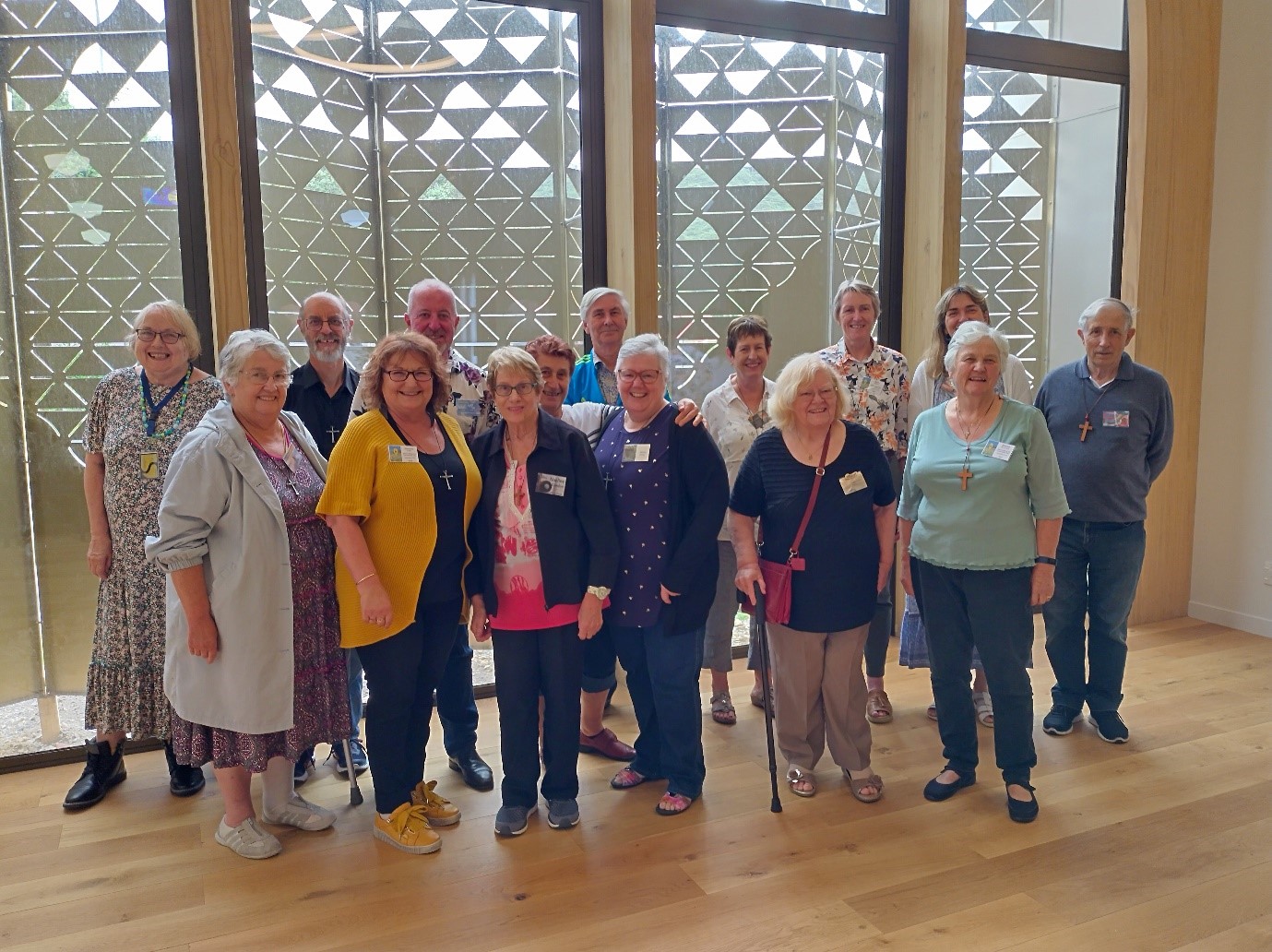 Subscribe!
If you would like to subscribe to our email updates, please contact Maree Foster. secretary@cursillo.org.nz
Cursillo Weekends 2024
Details to come
Please feel free to download an application form (see below).
Application Form
Wellington Weekend Application Form
Cursillo Events Program 2023
Day of Deeper Understanding
Saturday, 12 August
9.30 am for morning tea, starting at 10 am
St Matthew's Church, 109 College Street, Palmerston North
Please bring a plate to share for morning tea as well as lunch as we are having a pot luck lunch.
We would love to see you for a day of worship, fellowship and fun.
Other event details coming soon
Wellington Leadership Team
Diocesan Lay Director
Anna Jackson
dld@cursillo.org.nz
Diocesan Spiritual Advisor
Jill Woods
dsd@cursillo.org.nz
Assistant Spiritual Advisor
Vacant
adsd@cursillo.org.nz
Post Cursillo Director
Vacant
pcd@cursillo.org.nz
Cursillo Administrator/Secretary
Maree Foster
admin@cursillo.org.nz
secretary@cursillo.org.nz
Treasurer
Anne Sinclair
treasurer@cursillo.org.nz
Registrar
Mary Cropp
registrar@cursillo.org.nz
Cursillo Director
Maree Foster (for Women's)
Liam Jones (for Men's)
director@cursillo.org.nz
Equipment Resources
Anne Sinclair
equipment@cursillo.org.nz
Palanca Co-ordinator
Jan Haines
Wellington Postal Address
Wellington Diocese Anglican Cursillo
PO Box 50134
Porirua 5024